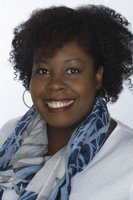 Ms. Holliday
NCCC Guidance
The mission of the Newberry County Career Center's guidance program, in conjunction with other services and stakeholders, is to develop well adjusted, responsible, and productive individuals by assisting all students in their academic, personal, social and career growth.
The Center has a full-time guidance counselor available to the students, faculty, and parents. Students may see the counselor before or after class, during class with a pass from the instructor, or by appointment. Should the Ms. Holliday be unavailable to see a student when he/she comes to the guidance office, she will give the student a definite time and date to return.

The guidance department provides individual and group counseling, career assessments/planning and assist students with post-secondary planning, scheduling problems, and other issues that affect school performance.
Courses
Career and Technology Education (CATE) courses are provided to all high school students in grades 9 through 12. The Newberry County Career Center serves students from Newberry, Mid-Carolina, and Whitmire high schools.
The Education and Economic Development Act (EEDA) of 2005 was designed to implement changes in the South Carolina educational system through the development of a curriculum organized around clusters of study relevant to student career interests and the requirement of the real-world economy. At NCCC students have the opportunity to select a study (such as Welding, Cosmetology, Health Science, Architectural/Mechanical Design, etc.) to pair with their high school course work, preparing them for post-secondary study, specialized training or employment.
Upon completion of four credits in a program of study, students receive a Completer Certificate.